sabrina | fb | lastfm | discogs | rutracker (all releases) | fansite | whatcd | imdb | kinopoisk




Сабрина родилась 15 марта 1968 года в Генуе (настоящее имя Norma Sabrina Salerno). В 1986 году, будучи фотомоделью, выиграла несколько итальянских конкурсов красоты, получила звание «Мисс Лигурия-1986». Получив приглашение на телевидение, она стала телеведущей на одном из каналов (Canale 5 холдинга Fininvest), принадлежащих Сильвио Берлускони.




В 1986 году вышел её первый сингл «Sexy Girl». Год спустя вышел сингл «Boys» («Summertime Love»), который принёс певице большую популярность. На эту песню был снят весьма откровенный клип. Синглу «All Of Me», вышедшему в 1988 году, не удалось повторить популярность «Boys», но он был тепло встречен общественностью.




В 1988 году Сабрина выступила в качестве специального гостя на «Международном фестивале песни в Сопоте». Этот фестиваль транслировали по советскому телевидению. Успех был оглушительный, так как её одежда, танцы и манера выступления были в новинку для того периода.




Sabrina Salerno - Boys (Video Original)





Sabrina Salerno - My Chico (Official Video 1988)





Sabrina Salerno - Hot Girl (Official Video 1987)





Sabrina Salerno - All of Me (Boy Oh Boy) (original version)





Sabrina Salerno - Hot Girl - Formel Eins





Sabrina Salerno - Boys (Live Hit Parade, 1987)





Sabrina Salerno - Gringo (1989)





Sabrina Salerno - All of Me (Boy Oh Boy) (UK version)





Sabrina Salerno - Gringo (TV Show Spain 1989)





Sabrina Salerno - Yeah Yeah (1990) Original





Sabrina Salerno - Gringo (Official Video 1989)





Sabrina Salerno - Pirate Of Love (From Spanish TV)





Sabrina Salerno - Boys (1987) Show (Version II)





Sabrina Salerno - Like A Yoyo, 1989





Sabrina Salerno - Cover Model





Sabrina Salerno - Sopot, 1988





Sabrina Salerno - Gringo (1989)





Born in Genoa on the 15th March 1968, Sabrina attends a college specializing in linguistics. At just 15 years of age she is crowned Miss Lido (the same title which was held by Sophia Loren years earlier) and shortly afterwards she is elected Miss Liguria. In 1986 she begins her career as a showgirl and is chosen for the transmission 'Premiatissima' with Johnny Dorelli.Shortly afterwards Sabrina takes part in 'Grand Hotel' and at the same time Claudio Cecchetto produces her first single 'Sexy Girl' which goes straight into the German and Italian charts.




In 1987 Sabrina takes part in the 'Sandra and Raimondo show', her first album entitled 'Sabrina' is released that same summer. With the single 'Boys' Sabrina obtains the top spot in the European and South American charts: in Spain she is considered a true sex symbol thanks to her Mediterranean beauty.In England, the trio Stock, Aitken and Waterman produce her single 'All of me' which enters the UK top ten, at the same time her single 'My Chico' of which she is co-writer goes to the top spot in Italy. After completing a sell-out tour concluding at the Olympic stadium in Moscow, Sabrina returns to TV with 'Odiens'. In 1990 Giorgio Moroder produces her second album 'Super Sabrina' and she takes part in the programme 'Ricomincia da 2' with Raffaella Carrà.




In 1991 she pairs up with Jo Squillo at the Sanremo festival and together they perform 'Siamo Donne' which is included in her third album 'Over The Top', the same year, after a grueling tour she returns to Canale 5 to present 'Bellezze Sulla Neve'. in the following months Sabrina undertakes a radical change after an extended period in the recording studio. In the summer of 1994 the fruits of a new career can be seen, with the production team Monti – Zaffret – Portaluri her single 'Rockawillie' does well in the European charts. The collaboration proceeds with the mix 'Angel Boy' which sees Sabrina team up with one of the UK's top rappers Neal A.D.'Maschio Dove Sei' is Sabrina's first album entirely in Italian, produced by Massimo Riva and released in 1995 the album enjoys a good reception in most of Europe.In November 1995 Sabrina makes her theatre debut in a modern, comical version of 'I Cavalieri della Tavola Rotonda' playing a dark Fata Morgana. In 1996 Sabrina and Jocelyn conduct 'Il Grande Gioco del Mercante in Fiera' for T.M.C and in the 97/98 winter season she returns to the theatre with 'Uomini Sull'orlo di una crisi di nervi'.Teamed up with Carlo Conti in 1998 Sabrina participates in 'Cocco di Mamma' for RAI 1 and in the same summer she interprets the hero in the film 'Jolly Blu' with the 883s.'A Flower Broken' is the title of the English album which Sabrina releases in 1999 and includes the single 'I Love You'.




Sabrina's passion for music has also led her to collaborate and produce for emerging artists.In 2001 Sabrina accepts Sergio Japino's invitation to play the leading female role alongside Ambra Angolini, Mirco Petrini and Vladimir Luxuria in 'Emozioni' a musical based on the songs by Lucio Battisti. In September 2002 Sabrina interprets a crazy interviewer in the programme 'M&M Meteore and Matricole', while dressed as a Sexy Bond girl she follows the current climate of music, cinema and film, the programme has a prime time spot on Italia 1 for two months.2004 is the year in which Sabrina's dreams become reality, in April of this year her first child Luca Maria is born. In November 2004 Sabrina wins best leading lady in the 57th Salerno International Film Festival for her role in 'Colori' by Cristiano Ceriello the motivation being "for her easy, extraordinary and accomplished role in Colori".




In November 2007 Sabrina flies to Lithuania where she plays to 20,000 people at Vilnius stadium.From January to June 2008 Sabrina is busy Touring in France with the RFM PARTY 80 performing to 7000 people every weekend.17th May 2008: Sabrina performs at the Stade De France in Paris where 48,000, people dance to her hits.24th August 2008: Sabrina returns to the Sopot Festival in Poland, that day her videos on youtube are visited by more than 150,000 people.5th September 2008: Sabrina's official MySpace celebrates one year online with more than 250,000 hits.3rd October 2008: after having sold more than 20,000,000 records all over the world Sabrina returns after a nine year absence from the music scene with the double CD 'Erase Rewind Official remix' which is released on the Edel label in Russia, Ukraine, Portugal, Germany, Austria, Switzerland, Finland, Scandinavia and Romania. The video for the Cardigan cover 'Erase and Rewind' is produced by Mauro Lovisetto.Sabrina alongside Michele Foresta (Mago Forest) and Orso Maria Guerrini is guest star on 'Taglia & Cuci' for Fox on Sky in 2009.




On the 15th June 2010 Sabrina releases the duet 'Call Me' recorded with Samantha Fox. The careers of Sabrina and Samantha two of the world's biggest dance icons meet for the first time to re-mix the single 'Call Me' the unforgettable hit first made famous by Blondie.The fresh and sensual voices of the two stars meet the energetic sound of Andrea T Mendoza and Steve Tibet. The journalists who always believed in a rivalry between the two stars were proved wrong "it was all hype" said Sabrina in one of her recent television interviews. "We've been talking about doing something together for years" continues Samantha " a few months ago while we were saying goodbye to each other Sabrina said call me Sam, and I replied call me Sab, and we just started singing that song. The moment had arrived". Summer 2010 continued with 'Mitici 80' for which Sabrina presents five prime time shows for Italia 1 with a 15% viewer share.Sabrina is currently filming in Paris and between February and May 2012 will be touring in France...




Norma Sabrina Salerno
Born: 15.03.1968 in Genova, Italy.

In her native town, Genova, she attended the Foreign Languages High School. But as early as at the age of 15 she started winning Beauty Contests: first Miss Seaside, then Miss Liguria. In 1986 Sabrina starts her career as a show-girl, in the TV program "Premiatissima" with Johnny Dorelli. Later on she took part in the Channel 5 show "Grand Hotel": it was on that occasion that she met DJ and producer Claudio Cecchetto. The same year Cecchetto produces for her "Sexy Girl", Sabrina's first hit in the Italian and German charts. Between 1987 and 1988 the Artist takes part as a singer in the "Sandra & Raimondo TV Show": during the Summer her first album is released, with the simple title "Sabrina". With "BOYS" (recently remixed for the international markets) Sabrina tops all European, South-American and Australian charts. In Spain she is considered a true sex-symbol for her sunny and mediterranean beauty. In England she is produced by Stock Aitken and Waterman for the single "All of me". In 1990 next to Raffaella Carrà, Sabrina is back on TV in the show "Ricomincio da 2" on RAI 2 Channel.




In 1991 Sabrina takes part in Sanremo Festival, in a duet with Jo Squillo with the song "Siamo Donne", later included in the album "Over the Pop" and, after a new successful international tour, she gets back to Channel 5 to compére the show "Bellezze sulla neve" ("Beauties on the snow"). A long period of work in a recording studio bring Sabrina to a radical artistic change. In Summer '94 a new artistic career is started: with a production team headed by Monti-Portaluri and Zafret, is released the mix "Rockaville" , which again gets a good success not only in Italy. The collaboration carries on with the mix "Angel Boy" which sees the participation of famous English rapper Neal A.D. In Summer '95 the single CD "Fatta e rifatta" is released, an ironic song that was much talked about by the press and media. In October '95 her first rock album, completely in Italian language, is released. The title is "Maschio dove sei" ("Male, where are you"), and is produced by Massimo Riva, with the collaboration of Vasco Rossi. Sabrina's sudden change to rock is well accepted, and the album gets released in several European countries.




Albums:
Sabrina - Five, 1987
Super Sabrina - Metronome, Sherman Records, 1988
Super Remix - Casablanca Records, 1990
Over The Pop - Casablanca Records, 1991
Maschio Dove Sei - NAR, 1995
Remix 1996 - RTI Music, 1996
A Flower's Broken - RTI Music, 1999
Erase/Rewind (Official Remix) - ZYX Music, Mint Records, 2008






Sabrina Salerno Discography

Sabrina [1985] Uragano (Io Mi Muovero') (Promo CD-R Single) - 01. Uragano (Edit) [3:12]
Sabrina [1985] Uragano (Io Mi Muovero') (Promo CD-R Single) - 02. Uragano (Final Mix) [3:32]

Sabrina [1986] Sexy Girl (CD Maxi) - 01. Sexy Girl (Long Version) [6:59]
Sabrina [1986] Sexy Girl (CD Maxi) - 02. Sexy Girl (Instrumental Dance) [6:00]
Sabrina [1986] Sexy Girl (CD Maxi) - 03. Sexy Girl (Remix) [5:38]

Sabrina [1987] Boys (France CD Maxi) - 01. Boys (Summertime Love) [3:54]
Sabrina [1987] Boys (France CD Maxi) - 02. Boys (Summertime Love) (Summertime Mix) [5:40]
Sabrina [1987] Boys (France CD Maxi) - 03. Hot Girl (New Version) [3:26]

Sabrina [1987] Boys - 01. Boys [3:58]
Sabrina [1987] Boys - 02. Like a Yo-Yo [3:32]
Sabrina [1987] Boys - 03. Sexy Girl [3:42]
Sabrina [1987] Boys - 04. All Of Me [3:50]
Sabrina [1987] Boys - 05. Funky Girl [3:51]
Sabrina [1987] Boys - 06. Doctor's Orders [3:21]
Sabrina [1987] Boys - 07. My Chico [3:40]
Sabrina [1987] Boys - 08. Pirate Of Love [4:01]
Sabrina [1987] Boys - 09. Guys & Dolls [3:51]
Sabrina [1987] Boys - 10. S E X [4:10]

Sabrina [1987] Sabrina [France] - 01. Boys (Summertime Love) [3:53]
Sabrina [1987] Sabrina [France] - 02. Hot Girl [3:37]
Sabrina [1987] Sabrina [France] - 03. Get Ready (Holiday Rock) [3:19]
Sabrina [1987] Sabrina [France] - 04. Kiss (Prince cover) [3:36]
Sabrina [1987] Sabrina [France] - 05. Sexy Girl [3:20]
Sabrina [1987] Sabrina [France] - 06. Kiss Me [4:03]
Sabrina [1987] Sabrina [France] - 07. Lady Marmalade [4:04]
Sabrina [1987] Sabrina [France] - 08. My Sharona [4:40]
Sabrina [1987] Sabrina [France] - 09. Da Ya Think I'm Sexy (Rod Stewart cover) [4:33]

Sabrina [1987] Sabrina [Germany] - 01. Boys (Summertime Mix) [5:45]
Sabrina [1987] Sabrina [Germany] - 02. Hot Girl [3:41]
Sabrina [1987] Sabrina [Germany] - 03. Get Ready [3:24]
Sabrina [1987] Sabrina [Germany] - 04. Kiss (Prince cover) [3:40]
Sabrina [1987] Sabrina [Germany] - 05. Sexy Girl [3:24]
Sabrina [1987] Sabrina [Germany] - 06. Boys [5:39]
Sabrina [1987] Sabrina [Germany] - 07. Kiss Me [4:08]
Sabrina [1987] Sabrina [Germany] - 08. Lady Marmalade [4:08]
Sabrina [1987] Sabrina [Germany] - 09. My Sharona [4:44]
Sabrina [1987] Sabrina [Germany] - 10. Da Ya Think I'm Sexy (Rod Stewart cover) [4:34]
Sabrina [1986] Sabrina [Germany] - 11. Angel Boy (Short Edit) [3:18]

Sabrina [1987] Sabrina [Seven Seas, Japan] - 01. Boys (Summertime Love) [3:58]
Sabrina [1987] Sabrina [Seven Seas, Japan] - 02. Hot Girl [3:41]
Sabrina [1987] Sabrina [Seven Seas, Japan] - 03. Get Ready (Holiday Rock) [3:24]
Sabrina [1987] Sabrina [Seven Seas, Japan] - 04. Kiss (Prince cover) [3:40]
Sabrina [1987] Sabrina [Seven Seas, Japan] - 05. Sexy Girl [3:23]
Sabrina [1987] Sabrina [Seven Seas, Japan] - 06. Kiss Me [4:07]
Sabrina [1987] Sabrina [Seven Seas, Japan] - 07. Lady Marmalade [4:08]
Sabrina [1987] Sabrina [Seven Seas, Japan] - 08. My Sharona [4:43]
Sabrina [1987] Sabrina [Seven Seas, Japan] - 09. Da Ya Think I'm Sexy (Rod Stewart cover) [4:37]

Sabrina [1988] All Of Me (Maxi CD Single) (France) (PWL) - 01. All Of Me [5:53]
Sabrina [1988] All Of Me (Maxi CD Single) (France) (PWL) - 02. All Of Me (Boy O Boy Mix) [5:06]
Sabrina [1988] All Of Me (Maxi CD Single) (France) (PWL) - 03. All Of Me (Instrumental) [4:27]

Sabrina [1988] All Of Me (Single) - 01. All Of Me (Boy Oh Boy) [5:14]
Sabrina [1988] All Of Me (Single) - 02. All Of Me (Instrumental) [4:31]
Sabrina [1988] All Of Me (Single) - 03. All Of Me (Radio Version) [3:59]

Sabrina [1988] Lady Marmalade (CD Maxi) - 01. Lady Marmalade (Remix 12'') [6:08]
Sabrina [1988] Lady Marmalade (CD Maxi) - 02. Boys, Hot Girl, Sexy Girl (Megamix) [6:04]
Sabrina [1988] Lady Marmalade (CD Maxi) - 03. Lady Marmalade (Remix Single Version) [3:59]

Sabrina [1988] My Chico (CD Maxi) - 01. My Chico (Extended Version) [5:22]
Sabrina [1988] My Chico (CD Maxi) - 02. My Chico (Dub House Mix) [5:13]
Sabrina [1988] My Chico (CD Maxi) - 03. My Chico (Radio Version) [3:40]

Sabrina [1988] My Chico (France CD Maxi) - 01. My Chico (Radio Version) [3:40]
Sabrina [1988] My Chico (France CD Maxi) - 02. My Chico (Extended Version) [5:21]
Sabrina [1988] My Chico (France CD Maxi) - 03. My Chico (7'' Dub House Mix) [3:30]

Sabrina [1988] Something Special - 01. Multimegamix [6:50]
Sabrina [1988] Something Special - 02. My Chico (P.W.L. Remix) [6:13]
Sabrina [1988] Something Special - 03. Boys (Summertime Mix) [5:44]
Sabrina [1988] Something Special - 04. Hot Girl (Dub Version) [7:04]
Sabrina [1988] Something Special - 05. Lady Marmelade (Extended Version) [5:34]
Sabrina [1988] Something Special - 06. All Of Me (P.W.L. Remix) [6:02]
Sabrina [1988] Something Special - 07. The Sexy Girl Mix For Boys And Hot Girls (12'' Version) [6:38]
Sabrina [1988] Something Special - 08. My Sharona (Extended Version) [5:05]
Sabrina [1988] Something Special - 09. My Chico (Radio Version) [3:42]
Sabrina [1988] Something Special - 10. All Of Me (Maxi Version) [5:13]
Sabrina [1988] Something Special - 11. Hot Girl (New Version) [3:28]
Sabrina [1988] Something Special - 12. Boys (Dub Version) [5:37]
Sabrina [1988] Something Special - 13. The Sexy Girl Mix For Boys And Hot Girls (7'' Version) [4:06]
Sabrina [1988] Something Special - 14. My Chico (7'' Dub House Mix) [3:26]

Sabrina [1988] Super Sabrina (France) - 01. Like a Yo-Yo [3:29]
Sabrina [1988] Super Sabrina (France) - 02. All Of Me [3:48]
Sabrina [1988] Super Sabrina (France) - 03. Doctor's Orders [3:21]
Sabrina [1988] Super Sabrina (France) - 04. Funky Girl [3:50]
Sabrina [1988] Super Sabrina (France) - 05. My Chico [3:40]
Sabrina [1988] Super Sabrina (France) - 06. Pirate Of Love [4:01]
Sabrina [1988] Super Sabrina (France) - 07. Guys And Dolls [3:51]
Sabrina [1988] Super Sabrina (France) - 08. Sex [4:11]
Sabrina [1988] Super Sabrina (France) - 09. All Of Me (Boy Oh Boy) (Remix) [6:02]
Sabrina [1988] Super Sabrina (France) - 10. My Chico (Extended Version) [5:24]

Sabrina [1988] Super Sabrina - 01. Like a Yo-Yo [3:27]
Sabrina [1988] Super Sabrina - 02. All Of Me [3:47]
Sabrina [1988] Super Sabrina - 03. Doctor's Orders [3:18]
Sabrina [1988] Super Sabrina - 04. Boys [3:55]
Sabrina [1988] Super Sabrina - 05. Funky Girl [3:48]
Sabrina [1988] Super Sabrina - 06. My Chico [3:40]
Sabrina [1988] Super Sabrina - 07. Pirate Of Love [3:57]
Sabrina [1988] Super Sabrina - 08. Sexy Girl [3:40]
Sabrina [1988] Super Sabrina - 09. Guys And Dolls [3:49]
Sabrina [1988] Super Sabrina - 10. S E X [4:10]

Sabrina [1989] Gringo (Germany CD Maxi) - 01. Gringo (Extended Mix) [5:04]
Sabrina [1989] Gringo (Germany CD Maxi) - 02. Gringo (Club Mix) [5:27]
Sabrina [1989] Gringo (Germany CD Maxi) - 03. Gringo (Newage Mix) [2:36]
Sabrina [1989] Gringo (Germany CD Maxi) - 04. Gringo (In The House) [2:51]
Sabrina [1989] Gringo (Germany CD Maxi) - 05. Gringo (Radio Version) [3:57]

Sabrina [1989] Like A Yo-Yo (Maxi CD Single) - 01. Like A Yo-Yo (Extended Version) [4:31]
Sabrina [1989] Like A Yo-Yo (Maxi CD Single) - 02. Like A Yo-Yo (Single Version) [3:30]
Sabrina [1989] Like A Yo-Yo (Maxi CD Single) - 03. Sex [4:10]

Sabrina [1990] Like A Yoyo - 01. My Chico [5:16]
Sabrina [1990] Like A Yoyo - 02. Sexy Girl [5:08]
Sabrina [1990] Like A Yoyo - 03. Funky Girl [5:11]
Sabrina [1990] Like A Yoyo - 04. Boys [5:40]
Sabrina [1990] Like A Yoyo - 05. Pirate Of Love [4:01]
Sabrina [1990] Like A Yoyo - 06. Like a Yo-Yo [3:32]
Sabrina [1990] Like A Yoyo - 07. Doctor's Order [6:11]
Sabrina [1990] Like A Yoyo - 08. Sex [6:38]
Sabrina [1990] Like A Yoyo - 09. The Key Of Sex [4:29]
Sabrina [1990] Like A Yoyo - 10. All Of Me [4:08]

Sabrina [1990] Super Remix - 01. The Sexy Mix For Boys And Hot Girls (12'' Version) [6:38]
Sabrina [1990] Super Remix - 02. Doctor's Orders (Remix, 1990) [5:05]
Sabrina [1990] Super Remix - 03. My Chico (P.W.L. Remix, 1990) [6:15]
Sabrina [1990] Super Remix - 04. Sex (Remix, 1990) [3:47]
Sabrina [1990] Super Remix - 05. Like a Yo-Yo (P.W.L. Remix, 1990) [6:41]
Sabrina [1990] Super Remix - 06. Guys & Dolls (Remix, 1990) [5:05]
Sabrina [1990] Super Remix - 07. All Of Me (P.W.L. Remix, 1990) [6:00]
Sabrina [1990] Super Remix - 08. Gringo (Extended Mix, 1990) [5:03]

Sabrina [1990] Yeah! Yeah! (Single) - 01. Yeah! Yeah! (new version) [4:34]
Sabrina [1990] Yeah! Yeah! (Single) - 02. Yeah! Yeah! '89 [3:50]
Sabrina [1990] Yeah! Yeah! (Single) - 03. Yeah! Yeah! 2004 (Dj Fantasy mix) [5:01]

Sabrina [1991] Over The Pop (Germany) - 01. Yeah! Yeah! [3:54]
Sabrina [1991] Over The Pop (Germany) - 02. Vola [3:35]
Sabrina [1991] Over The Pop (Germany) - 03. Dirty Boy Look [4:31]
Sabrina [1991] Over The Pop (Germany) - 04. With A Boy Like You [4:31]
Sabrina [1991] Over The Pop (Germany) - 05. Yesterday Once More [4:17]
Sabrina [1991] Over The Pop (Germany) - 06. Shadows Of The Night [4:57]
Sabrina [1991] Over The Pop (Germany) - 07. Afraid To Love [4:44]
Sabrina [1991] Over The Pop (Germany) - 08. Promises In The Dark [4:06]
Sabrina [1991] Over The Pop (Germany) - 09. You Can Get It If You Really Want [4:15]
Sabrina [1991] Over The Pop (Germany) - 10. Love Dream [4:31]
Sabrina [1991] Over The Pop (Germany) - 11. Domination [4:13]
Sabrina [1991] Over The Pop (Germany) - 12. Love Is Like Magic [4:51]

Sabrina [1991] Over The Pop [Picture disc edition] - 01. Siamo Donne (with Jo Squillo) [3:36]
Sabrina [1991] Over The Pop [Picture disc edition] - 02. Promises In The Dark [4:04]
Sabrina [1991] Over The Pop [Picture disc edition] - 03. Vola [3:35]
Sabrina [1991] Over The Pop [Picture disc edition] - 04. You Can Get It If You Really Want [4:15]
Sabrina [1991] Over The Pop [Picture disc edition] - 05. Dirty Boy Look [4:29]
Sabrina [1991] Over The Pop [Picture disc edition] - 06. Domination [4:14]
Sabrina [1991] Over The Pop [Picture disc edition] - 07. Love Is Like Magic [4:51]
Sabrina [1991] Over The Pop [Picture disc edition] - 08. Yeah! Yeah! (Remix) [4:21]
Sabrina [1991] Over The Pop [Picture disc edition] - 09. Afraid to Love [4:45]
Sabrina [1991] Over The Pop [Picture disc edition] - 10. Love Dream [4:32]
Sabrina [1991] Over The Pop [Picture disc edition] - 11. With a Boy Like You [4:31]
Sabrina [1991] Over The Pop [Picture disc edition] - 12. Yesterday Once More [4:16]
Sabrina [1991] Over The Pop [Picture disc edition] - 13. Shadows of the Night [4:55]
Sabrina [1991] Over The Pop [Picture disc edition] - 14. Yeah! Yeah! (acapella) [1:29]

Sabrina [1992] Cover Model (CD Maxi) - 01. Cover Model (Radio Version) [3:48]
Sabrina [1992] Cover Model (CD Maxi) - 02. Cover Model (Extended Mix) [6:37]
Sabrina [1992] Cover Model (CD Maxi) - 03. Cover Model (Piano Mix) [4:17]
Sabrina [1992] Cover Model (CD Maxi) - 04. Cover Model (Bass Mix) [5:01]

Sabrina [1994] Rockawillie (CD Maxi) - 01. Rockawillie (Radio Mix) [3:34]
Sabrina [1994] Rockawillie (CD Maxi) - 02. Rockawillie (Extended Mix) [6:16]
Sabrina [1994] Rockawillie (CD Maxi) - 03. Rockawillie (Big Willie Mix) [4:50]
Sabrina [1994] Rockawillie (CD Maxi) - 04. Rockawillie (Plastika Mix) [5:46]

Sabrina [1995] Angel Boy - 01. Angel Boy (Short Edit) [3:18]
Sabrina [1995] Angel Boy - 02. Angel Boy (Angel Mix) [5:12]
Sabrina [1995] Angel Boy - 03. Angel Boy (Extended Mix) [5:41]
Sabrina [1995] Angel Boy - 04. Angel Boy (Control Mix) [5:28]
Sabrina [1994] Angel Boy - 05. Angel Boy (feat. Tony T.) [3:20]

Sabrina [1995] All Of Me - Sabrina Best Hits (Japan) - 01. All Of Me [3:50]
Sabrina [1995] All Of Me - Sabrina Best Hits (Japan) - 02. Like a Yo-Yo [3:29]
Sabrina [1995] All Of Me - Sabrina Best Hits (Japan) - 03. Doctor's Orders [3:19]
Sabrina [1995] All Of Me - Sabrina Best Hits (Japan) - 04. Funky Girl [3:50]
Sabrina [1995] All Of Me - Sabrina Best Hits (Japan) - 05. My Chico [3:41]
Sabrina [1995] All Of Me - Sabrina Best Hits (Japan) - 06. Pirate Of Love [3:58]
Sabrina [1995] All Of Me - Sabrina Best Hits (Japan) - 07. Guys And Dolls [3:51]
Sabrina [1995] All Of Me - Sabrina Best Hits (Japan) - 08. Sex [4:10]

Sabrina [1995] Angel Boy (CD Maxi) - 01. Angel Boy (Short Edit) [3:18]
Sabrina [1995] Angel Boy (CD Maxi) - 02. Angel Boy (Control Mix) [5:27]
Sabrina [1995] Angel Boy (CD Maxi) - 03. Angel Boy (Extended Mix) [5:40]
Sabrina [1995] Angel Boy (CD Maxi) - 04. Angel Boy (Angel Mix) [5:12]

Sabrina [1995] Boys Remixes - 01. Boys (Maxi Version) [4:54]
Sabrina [1995] Boys Remixes - 02. Boys (Extended) [5:44]
Sabrina [1995] Boys Remixes - 03. Boys (Summertime Love Remix) [5:37]
Sabrina [1995] Boys Remixes - 04. Boys (Limited Club Mix) [9:45]
Sabrina [1995] Boys Remixes - 05. Boys (Bolero Mix) [5:37]
Sabrina [1995] Boys Remixes - 06. Boys (DMC July 1988 Remix Vinyl) [7:58]
Sabrina [1995] Boys Remixes - 07. Boys (Dj Afro Klubb Mix) [3:18]
Sabrina [1995] Boys Remixes - 08. Boys (Doug Laurent Radio Mix) [3:32]
Sabrina [1995] Boys Remixes - 09. Boys (Doug Laurent Remix) [5:05]
Sabrina [1995] Boys Remixes - 10. Boys (Extended 12'') [7:03]
Sabrina [1995] Boys Remixes - 11. Boys (House Remix) [6:05]
Sabrina [1995] Boys Remixes - 12. Boys (Renegade Masters Remix) [6:39]
Sabrina [1995] Boys Remixes - 13. Boys 2003 (Dj Ostkurve Remix) [4:58]
Sabrina [1995] Boys Remixes - 14. Boys Boys Boys (P.W.L. mix) [7:01]

Sabrina [1995] Fatta E Rifatta (12'' Single) - 01. Fatta E Rifatta (Moratto Remix) [4:38]
Sabrina [1995] Fatta E Rifatta (12'' Single) - 02. Fatta E Rifatta (Radio Edit) [4:11]
Sabrina [1995] Fatta E Rifatta (12'' Single) - 03. Fatta E Rifatta (Summer Mix) [4:40]
Sabrina [1995] Fatta E Rifatta (12'' Single) - 04. Fatta E Rifatta (Instrumental Version) [4:38]

Sabrina [1995] Fatta E Rifatta (Promo CD Single) - 01. Fatta E Rifatta [4:16]
Sabrina [1995] Fatta E Rifatta (Promo CD Single) - 02. Cuore [4:07]
Sabrina [1995] Fatta E Rifatta (Promo CD Single) - 03. Non Va [2:56]

Sabrina [1995] Hot Girl Remixes - 01. Hot Girl (12'') [6:42]
Sabrina [1995] Hot Girl Remixes - 02. Hot Girl (new version) [3:41]
Sabrina [1995] Hot Girl Remixes - 03. Hot Girl (P.W.L. mix) [6:10]

Sabrina [1995] Sexy Girl Remixes - 01. Sexy Girl (new version, 1995) [4:24]
Sabrina [1995] Sexy Girl Remixes - 02. Sexy Girl (full extended, 1995) [7:02]
Sabrina [1995] Sexy Girl Remixes - 03. Sexy Girl (radio remix, 1995) [3:41]
Sabrina [1995] Sexy Girl Remixes - 04. Sexy Girl (remix, 1995) [5:06]
Sabrina [1995] Sexy Girl Remixes - 05. Sexy Girl (mix for Boys & Hot Girls, 1995) [6:38]
Sabrina [1995] Sexy Girl Remixes - 06. Sexy Girl (extended remix, 1995) [5:42]

Sabrina [1995] Maschio Dove Sei - 01. Maschio Dove Sei [4:52]
Sabrina [1995] Maschio Dove Sei - 02. Palpito D'Amore [3:58]
Sabrina [1995] Maschio Dove Sei - 03. Fatta E Rifatta [4:14]
Sabrina [1995] Maschio Dove Sei - 04. Cuore [4:05]
Sabrina [1995] Maschio Dove Sei - 05. Non Va [2:55]
Sabrina [1995] Maschio Dove Sei - 06. La Porta è Sempre Là [3:49]
Sabrina [1995] Maschio Dove Sei - 07. Alice Rivivra' [3:29]
Sabrina [1995] Maschio Dove Sei - 08. Messico [3:48]
Sabrina [1995] Maschio Dove Sei - 09. Tango Italiano [3:30]
Sabrina [1995] Maschio Dove Sei - 10. Palpito D'amore [4:58]

Sabrina [1996] Remix 1996 - 01. Megamix [Remix 1996] [6:30]
Sabrina [1996] Remix 1996 - 02. Boys [Remix 1996] [4:01]
Sabrina [1996] Remix 1996 - 03. Hot Girl [Remix 1996] [4:02]
Sabrina [1996] Remix 1996 - 04. Lady Marmalade [Remix 1996] [3:54]
Sabrina [1996] Remix 1996 - 05. Sexy Girl (Undersexy) [Remix 1996] [4:34]
Sabrina [1996] Remix 1996 - 06. Boys (Next Generation) [Remix 1996] [6:42]
Sabrina [1996] Remix 1996 - 07. Sexy Girl [Remix 1996] [4:18]
Sabrina [1996] Remix 1996 - 08. Kiss Me [Remix 1996] [4:09]
Sabrina [1996] Remix 1996 - 09. Get Ready (Holiday Rock) [Remix 1996] [3:55]
Sabrina [1996] Remix 1996 - 10. Hot Girl (Girl Club) [Remix 1996] [4:17]

Sabrina [1997] Boys (Hits mix) - 01. Like a Yo-Yo [3:32]
Sabrina [1997] Boys (Hits mix) - 02. All Of Me [3:50]
Sabrina [1997] Boys (Hits mix) - 03. Doctor's Orders [3:22]
Sabrina [1997] Boys (Hits mix) - 04. Boys [3:58]
Sabrina [1997] Boys (Hits mix) - 05. Funky Girl [3:51]
Sabrina [1997] Boys (Hits mix) - 06. My Chico [3:41]
Sabrina [1997] Boys (Hits mix) - 07. Pirate Of Love [4:01]
Sabrina [1997] Boys (Hits mix) - 08. Sexy Girl [3:42]
Sabrina [1997] Boys (Hits mix) - 09. Guys And Dolls [3:51]
Sabrina [1997] Boys (Hits mix) - 10. S E X [4:10]

Sabrina [1997] Numeri - 01. Numeri [4:10]
Sabrina [1997] Numeri - 02. Maschio Dove Sei [4:51]
Sabrina [1997] Numeri - 03. Palpito D'Amore [3:58]
Sabrina [1997] Numeri - 04. Fatta E Rifatta [4:14]
Sabrina [1997] Numeri - 05. Cuore [4:05]
Sabrina [1997] Numeri - 06. Non Va [2:55]
Sabrina [1997] Numeri - 07. La Porta è Sempre Là [3:49]
Sabrina [1997] Numeri - 08. Alice Rivivra' [3:29]
Sabrina [1997] Numeri - 09. Messico [3:48]
Sabrina [1997] Numeri - 10. Tango Italiano [3:30]
Sabrina [1997] Numeri - 11. Gioco Perverso [5:00]

Sabrina [1998] All Of Me - 01. Like a Yo-Yo [3:30]
Sabrina [1998] All Of Me - 02. All Of Me [3:50]
Sabrina [1998] All Of Me - 03. Doctor's Orders [3:21]
Sabrina [1998] All Of Me - 04. Boys [3:57]
Sabrina [1998] All Of Me - 05. Funky Girl [3:49]
Sabrina [1998] All Of Me - 06. My Chico [3:41]
Sabrina [1998] All Of Me - 07. Pirate Of Love [4:00]
Sabrina [1998] All Of Me - 08. Sexy Girl [3:42]
Sabrina [1998] All Of Me - 09. Guys And Dolls [3:51]
Sabrina [1998] All Of Me - 10. S E X [4:12]

Sabrina [1999] A Flower's Broken - 01. Shallala [3:22]
Sabrina [1999] A Flower's Broken - 02. Jimmy [4:10]
Sabrina [1999] A Flower's Broken - 03. I Love You [4:34]
Sabrina [1999] A Flower's Broken - 04. Diamond In The Sand [3:55]
Sabrina [1999] A Flower's Broken - 05. I Want You [3:49]
Sabrina [1999] A Flower's Broken - 06. You Oughta Know (Alanis Morissette cover) [4:01]
Sabrina [1999] A Flower's Broken - 07. Flowers Broken [4:33]
Sabrina [1999] A Flower's Broken - 08. Love Is All There Is [3:25]
Sabrina [1999] A Flower's Broken - 09. Russian Lover [3:51]
Sabrina [1999] A Flower's Broken - 10. Never Too Late [9:43]

Sabrina [1999] Fatta...Rifatta - 01. Fatta E Rifatta [4:15]
Sabrina [1999] Fatta...Rifatta - 02. Maschio Dove Sei [4:52]
Sabrina [1999] Fatta...Rifatta - 03. Palpito D'amore [3:58]
Sabrina [1999] Fatta...Rifatta - 04. Cuore [4:05]
Sabrina [1999] Fatta...Rifatta - 05. Non Va [2:55]
Sabrina [1999] Fatta...Rifatta - 06. La Porta è Sempre Là [3:49]
Sabrina [1999] Fatta...Rifatta - 07. Alice Rivivra' [3:29]
Sabrina [1999] Fatta...Rifatta - 08. Messico [3:48]
Sabrina [1999] Fatta...Rifatta - 09. Tango Italiano [3:30]
Sabrina [1999] Fatta...Rifatta - 10. Gioco Perverso [4:57]

Sabrina [2000] Boys - 01. Like a Yo-Yo [3:27]
Sabrina [2000] Boys - 02. All Of Me [3:46]
Sabrina [2000] Boys - 03. Doctor's Orders [3:17]
Sabrina [2000] Boys - 04. Boys [3:53]
Sabrina [2000] Boys - 05. Funky Girl [3:47]
Sabrina [2000] Boys - 06. My Chico [3:38]
Sabrina [2000] Boys - 07. Pirate Of Love [3:56]
Sabrina [2000] Boys - 08. Sexy Girl [3:39]
Sabrina [2000] Boys - 09. Guys And Dolls [3:48]
Sabrina [2000] Boys - 10. S E X [4:09]
Sabrina [2000] Boys - 11. My Chico (Remix) [5:11]
Sabrina [2000] Boys - 12. Sexy Girl (Remix) [5:03]
Sabrina [2000] Boys - 13. Boys (Remix) [5:34]
Sabrina [2000] Boys - 14. The Key Of Sex (Remix) [4:27]

Sabrina [2001] Boys (SMM) - 01. Boys [3:39]
Sabrina [2001] Boys (SMM) - 02. Fatta E Rifatta [4:15]
Sabrina [2001] Boys (SMM) - 03. Maschio Dove Sei [4:51]
Sabrina [2001] Boys (SMM) - 04. Palpito D'amore [3:58]
Sabrina [2001] Boys (SMM) - 05. Cuore [4:06]
Sabrina [2001] Boys (SMM) - 06. Non Va [2:55]
Sabrina [2001] Boys (SMM) - 07. La Porta è Sempre Là [3:50]
Sabrina [2001] Boys (SMM) - 08. Alice Rivivra' [3:29]
Sabrina [2001] Boys (SMM) - 09. Messico [3:48]
Sabrina [2001] Boys (SMM) - 10. Tango Italiano [3:31]
Sabrina [2001] Boys (SMM) - 11. Gioco Perverso [4:54]

Sabrina [2002] Disco Collection - 01. Boys (Summertime Love) [3:54]
Sabrina [2002] Disco Collection - 02. Hot Girl [3:38]
Sabrina [2002] Disco Collection - 03. Get Ready (Holiday Rock) [3:21]
Sabrina [2002] Disco Collection - 04. Kiss (Prince cover) [3:37]
Sabrina [2002] Disco Collection - 05. Sexy Girl [3:21]
Sabrina [2002] Disco Collection - 06. Kiss Me [4:05]
Sabrina [2002] Disco Collection - 07. Lady Marmalade [4:06]
Sabrina [2002] Disco Collection - 08. My Sharona [4:42]
Sabrina [2002] Disco Collection - 09. Da Ya Think I'm Sexy (Rod Stewart cover) [4:34]
Sabrina [2002] Disco Collection - 10. Like a Yo-Yo [4:29]
Sabrina [2002] Disco Collection - 11. All Of Time [6:37]
Sabrina [2002] Disco Collection - 12. Doctor's Order [5:04]
Sabrina [2002] Disco Collection - 13. Funky Girl [4:38]
Sabrina [2002] Disco Collection - 14. My Chico [3:40]
Sabrina [2002] Disco Collection - 15. Pirate Of Love [3:57]
Sabrina [2002] Disco Collection - 16. Guys And Dolls [extended] [5:07]
Sabrina [2002] Disco Collection - 17. S E X [4:08]

Sabrina [2005] I Feel Love (Good Sensation) Cdm - 01. I Feel Love (Radio Edit) [4:19]
Sabrina [2005] I Feel Love (Good Sensation) Cdm - 02. I Feel Love (Extended Mix) [6:59]
Sabrina [2005] I Feel Love (Good Sensation) Cdm - 03. I Feel Love (Feel Version) [7:25]
Sabrina [2005] I Feel Love (Good Sensation) Cdm - 04. I Feel Love (Latin Version) [5:14]
Sabrina [2005] I Feel Love (Good Sensation) Cdm - 05. I Feel Love (Dub Version) [9:06]

Sabrina [2005] I Feel Love (Promo CD-R Maxi) - 01. I Feel Love (Good Sensation) (Radio Edit) [4:21]
Sabrina [2005] I Feel Love (Promo CD-R Maxi) - 02. I Feel Love (Good Sensation) (Extended Mix) [7:00]
Sabrina [2005] I Feel Love (Promo CD-R Maxi) - 03. I Feel Love (Good Sensation) (Feel Version) [7:26]
Sabrina [2005] I Feel Love (Promo CD-R Maxi) - 04. I Feel Love (Good Sensation) (Latin Version) [5:15]
Sabrina [2005] I Feel Love (Promo CD-R Maxi) - 05. I Feel Love (Good Sensation) (Dub Version) [9:06]

Sabrina [2008] Boys / Comanchero EP - 01. Boys (Original Version) [5:31]
Sabrina [2008] Boys / Comanchero EP - 02. Boys (Pwl Remix) [7:04]
Sabrina [2008] Boys / Comanchero EP - 03. Boys (Remix) [5:43]
Moon Ray [2008] Boys / Comanchero EP - 04. Comanchero (Single Version) [3:13]
Moon Ray [2008] Boys / Comanchero EP - 05. Comanchero (Special Disco Mix) [7:34]
Moon Ray [2008] Boys / Comanchero EP - 06. Comanchero (Disco Remix) [8:34]

Sabrina [2008] Erase/Rewind CD1 - 01. All Of Me (2008 Version) [3:25]
Sabrina [2008] Erase/Rewind CD1 - 02. Sexy Girl (2008 Version) [3:31]
Sabrina [2008] Erase/Rewind CD1 - 03. Funky Girl (2008 Version) [3:50]
Sabrina [2008] Erase/Rewind CD1 - 04. My Chico (2008 Version) [4:10]
Sabrina [2008] Erase/Rewind CD1 - 05. Sex (2008 Version) [3:35]
Sabrina [2008] Erase/Rewind CD1 - 06. Boys (2008 Version) [4:00]
Sabrina [2008] Erase/Rewind CD1 - 07. Erase/Rewind CD1 [3:04]
Sabrina [2008] Erase/Rewind CD1 - 08. Hot Girl (2008 Version) [3:28]
Sabrina [2008] Erase/Rewind CD1 - 09. Gringo (2008 Version) [3:51]
Sabrina [2008] Erase/Rewind CD1 - 10. Born To Be Alive [3:27]
Sabrina [2008] Erase/Rewind CD1 - 11. Like A Yo-Yo (2008 Version) [3:09]
Sabrina [2008] Erase/Rewind CD1 - 12. Angel Boy [3:18]
Sabrina [2008] Erase/Rewind CD1 - 13. I Love You (Remix) [3:34]

Sabrina [2008] Erase/Rewind CD2 - 01. No Matter What You Say [2:59]
Sabrina [2008] Erase/Rewind CD2 - 02. Skin On Skin [3:52]
Sabrina [2008] Erase/Rewind CD2 - 03. Mama Said [4:30]
Sabrina [2008] Erase/Rewind CD2 - 04. Now Is The Time [3:17]
Sabrina [2008] Erase/Rewind CD2 - 05. Don't Want To Be Falling In Love [3:36]
Sabrina [2008] Erase/Rewind CD2 - 06. You Lie To Me [3:27]
Sabrina [2008] Erase/Rewind CD2 - 07. Maybe Your Love [5:26]
Sabrina [2008] Erase/Rewind CD2 - 08. Goodbye Baby [3:06]
Sabrina [2008] Erase/Rewind CD2 - 09. Yes [3:25]
Sabrina [2008] Erase/Rewind CD2 - 10. Stay A While [3:27]
Sabrina [2008] Erase/Rewind CD2 - 11. Shooting The Red Light [4:06]
Sabrina [2008] Erase/Rewind CD2 - 12. Brand New Way [4:42]
Sabrina [2008] Erase/Rewind CD2 - 13. Deep Water [4:14]

Sabrina [2008] Erase/Rewind Official Remix - 01. All Of Me [Erase/Rewind remix, 2008] [3:25]
Sabrina [2008] Erase/Rewind Official Remix - 02. Sexy Girl [Erase/Rewind remix, 2008] [3:31]
Sabrina [2008] Erase/Rewind Official Remix - 03. Funky Girl [Erase/Rewind remix, 2008] [3:50]
Sabrina [2008] Erase/Rewind Official Remix - 04. My Chico [Erase/Rewind remix, 2008] [4:09]
Sabrina [2008] Erase/Rewind Official Remix - 05. S E X [Erase/Rewind remix, 2008] [3:35]
Sabrina [2008] Erase/Rewind Official Remix - 06. Boys [Erase/Rewind remix, 2008] [4:00]
Sabrina [2008] Erase/Rewind Official Remix - 07. Erase Rewind [Erase/Rewind remix, 2008] [3:04]
Sabrina [2008] Erase/Rewind Official Remix - 08. Hot Girl [Erase/Rewind remix, 2008] [3:27]
Sabrina [2008] Erase/Rewind Official Remix - 09. Gringo [Erase/Rewind remix, 2008] [3:51]
Sabrina [2008] Erase/Rewind Official Remix - 10. Born To Be Alive [Erase/Rewind remix, 2008] [3:27]
Sabrina [2008] Erase/Rewind Official Remix - 11. Like a Yo-Yo [Erase/Rewind remix, 2008] [3:09]
Sabrina [2008] Erase/Rewind Official Remix - 12. Angel Boy [Erase/Rewind remix, 2008] [3:18]
Sabrina [2008] Erase/Rewind Official Remix - 13. I Love You [Erase/Rewind remix, 2008] [3:34]
Sabrina [2008] Erase/Rewind Official Remix - 14. No Matter What You Say [Erase/Rewind remix, 2008] [2:59]
Sabrina [2008] Erase/Rewind Official Remix - 15. Skin On Skin [Erase/Rewind remix, 2008] [3:52]
Sabrina [2008] Erase/Rewind Official Remix - 16. Mama Said [Erase/Rewind remix, 2008] [4:30]
Sabrina [2008] Erase/Rewind Official Remix - 17. Now Is The Time [Erase/Rewind remix, 2008] [3:17]
Sabrina [2008] Erase/Rewind Official Remix - 18. Don't Want To Be Falling In Love [Erase/Rewind remix, 2008] [3:36]
Sabrina [2008] Erase/Rewind Official Remix - 19. You Lie To Me [Erase/Rewind remix, 2008] [3:27]
Sabrina [2008] Erase/Rewind Official Remix - 20. Maybe Your Love [Erase/Rewind remix, 2008] [5:26]
Sabrina [2008] Erase/Rewind Official Remix - 21. Goodbye Baby [Erase/Rewind remix, 2008] [3:06]

Sabrina [2009] Erase Rewind Remix (Single) - 01. Erase Rewind (Andrea T Mendoza Vs Tibet Radio Mix 2009) [3:46]
Sabrina [2009] Erase Rewind Remix (Single) - 02. Erase Rewind (Andrea T Mendoza Vs Tibet Club Mix 2009) [6:43]
Sabrina [2009] Erase Rewind Remix (Single) - 03. Erase Rewind (Andrea T Mendoza Vs Tibet Yes Club Mix) [5:23]
Sabrina [2009] Erase Rewind Remix (Single) - 04. Erase Rewind (Andrea T Mendoza Vs Tibet Yes Dub Mix) [5:35]
Sabrina [2009] Erase Rewind Remix (Single) - 05. Erase Rewind (Andrea T Mendoza Vs Tibet Yes Radio Mix) [3:12]
Sabrina [2009] Erase Rewind Remix (Single) - 06. Erase Rewind (Andrea T Mendoza Vs Tibet Album Edit Mix) [3:48]
Sabrina [2009] Erase Rewind Remix (Single) - 07. Erase Rewind (Andrea T Mendoza Vs Tibet Album Mix) [3:03]

Sabrina Salerno & Samantha Fox [2010] Call Me - 01. Call Me (Andrea T. Mendoza Vs. Tibet Original Radio) [3:41]
Sabrina Salerno & Samantha Fox [2010] Call Me - 02. Call Me (Andrea T. Mendoza Vs. Tibet Yes Radio Mix) [3:38]
Sabrina Salerno & Samantha Fox [2010] Call Me - 03. Call Me (T1 Radio Mix) [3:44]
Sabrina Salerno & Samantha Fox [2010] Call Me - 04. Call Me (Andrea T. Mendoza Vs. Tibet Original Club) [7:41]
Sabrina Salerno & Samantha Fox [2010] Call Me - 05. Call Me (Andrea T. Mendoza Vs. Tibet Yes Club Mix) [7:13]
Sabrina Salerno & Samantha Fox [2010] Call Me - 06. Call Me (SBP Remix) [5:53]
Sabrina Salerno & Samantha Fox [2010] Call Me - 07. Call Me (Sleazesisters Club Mix) [8:01]

Call Me EP [2010] Sabrina Salerno & Samantha Fox - 01. Call Me (Andrea T. Mendoza vs. Tibet Original Radio) [3:39]
Call Me EP [2010] Sabrina - 02. In The Morning (Original Mix) [3:50]
Call Me EP [2010] Samantha Fox - 03. I Give Myself To You (Remix) [5:08]
Call Me EP [2010] Sabrina - 04. Gringo (Andrea T. Mendoza vs. Tibet 2010 Remix) [3:36]
Call Me EP [2010] Samantha Fox - 05. Call Me (Andrea T. Menodza vs. Tibet Original Radio) [3:39]
Call Me EP [2010] Sabrina - 06. Call Me (Andrea T. Mendoza vs. Tibet Original Radio) [3:39]

Sabrina Salerno & Samantha Fox [2012] Call Me 2012 (WEB Single) - 01. Call Me 2012 (Christian Vila & Cosme Martin Vocal Radio Edit) [3:43]
Sabrina Salerno & Samantha Fox [2012] Call Me 2012 (WEB Single) - 02. Call Me 2012 (Christian Vila & Cosme Martin Remix) [6:28]
Sabrina Salerno & Samantha Fox [2012] Call Me 2012 (WEB Single) - 03. Call Me 2012 (Christian Vila & Cosme Martin Dub) [5:01]
Sabrina Salerno & Samantha Fox [2012] Call Me 2012 (WEB Single) - 04. Call Me 2012 (Stefy De Cicco Radio Edit) [5:18]
Sabrina Salerno & Samantha Fox [2012] Call Me 2012 (WEB Single) - 05. Call Me 2012 (Stefy De Cicco Remix) [3:41]

Sabrina [2014] Colour Me (Single) - 01. Colour Me (original version) [4:02]
Sabrina [2014] Colour Me (Single) - 02. Colour Me (Enrico Monti remix) [3:37]
Sabrina [2014] Colour Me (Single) - 03. Colour Me (Berny Barbaro remix) [3:34]





back to the future | write @ me | last.fm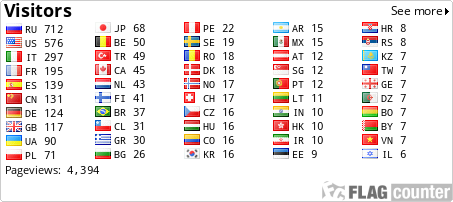 since 2014.10.19